A drink called "Genki Forest" with ZERO sugar, ZERO fat, and ZERO calories, and natural sweetener has been popular all summer. When it comes to Genki Forest, the first impression of many people is the Japanese "気" and "燃" in large fonts. There is no doubt that as a newly emerging beverage brand, it is particularly important to have a striking packaging design.
Milk Tea, as a new drink in the Genki Forest, also wants to bring everyone's vitality just like the "気" sparkling water. This milk tea beverage focuses on drinking milk tea that is not fat. You can drink warm milk tea without worrying about getting fat. The lovely brand image has been loved by numerous fans, attracting many young consumers to try new beverages.
Entering a new market environment, Genki Forest found us through the Meisda JD flagship store, hoping that we can customize it with a cool and warm display refrigerator with a striking design to promote the Milk Tea's transformation of in-store retail sales.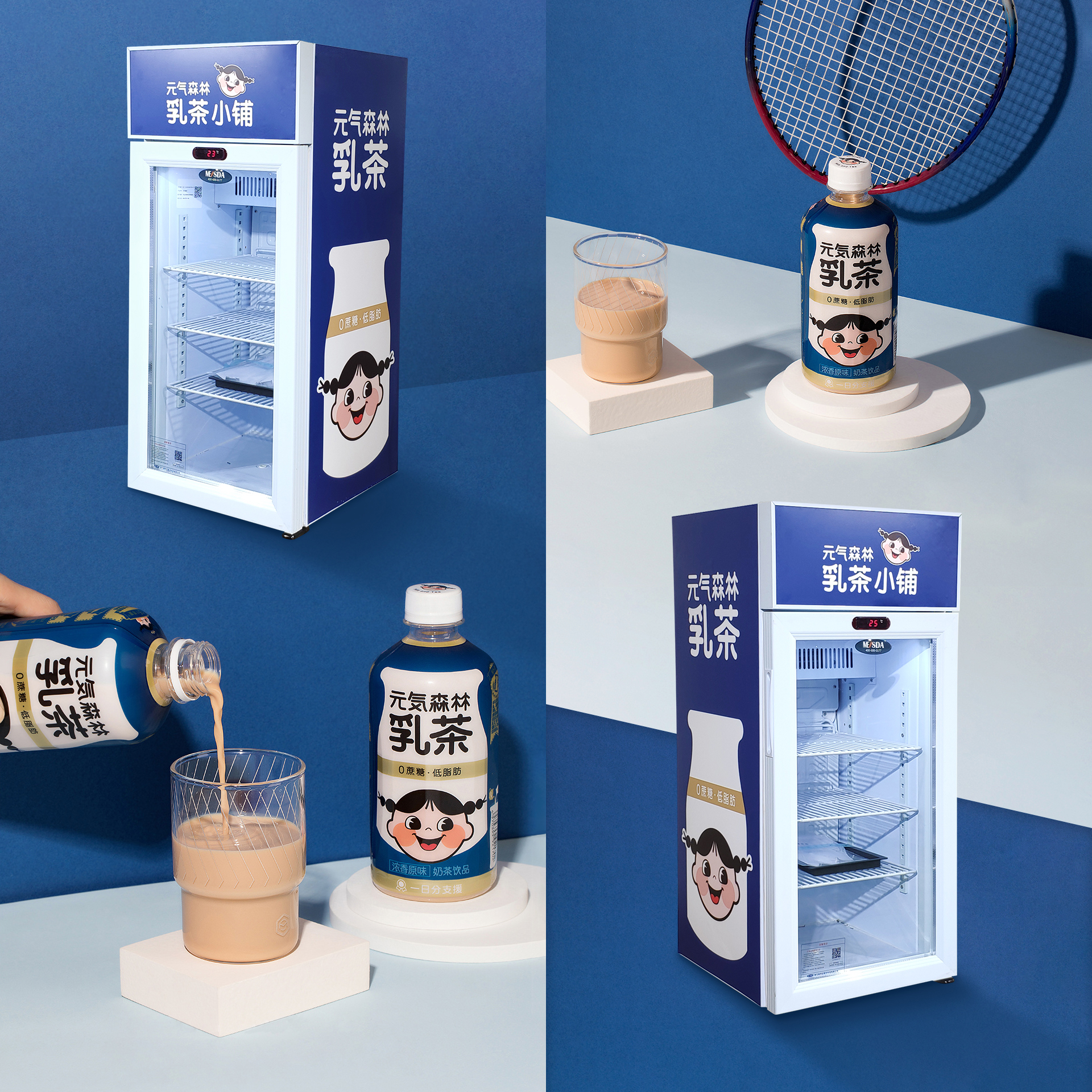 After consulting the appropriate storage size and appearance structure of milk tea, we customized the SC106BW Warm & Cool 2-in-1 for Genki Forest. It's designed with double-layer thickened explosion-proof thermal insulation tempered glass, built-in PTC hot air circulation, etc., to meet the multi-season use of the vitality forest cooling and heating. We have also customized high-impact printed brand stickers for Genki Forest so that consumers can see the Genki Forest showcase at a glance in the dazzling supermarket.
For the past 17 years, personalized customized services have been a big reason why many brand customers choose Meisda. For each new product R&D, from functional customization to light customization of appearance, Meisda's professional innovative design team can make different customer needs into reality.
Faced with the ever-increasing competition of beverage brands, Meisda has persisted in its tenet to stand out for customers for more than ten years, constantly following market changes, injecting fresh vitality into the market with innovation, and using the display to win greater competitiveness for the beverage brand.